Starting fires since 1990.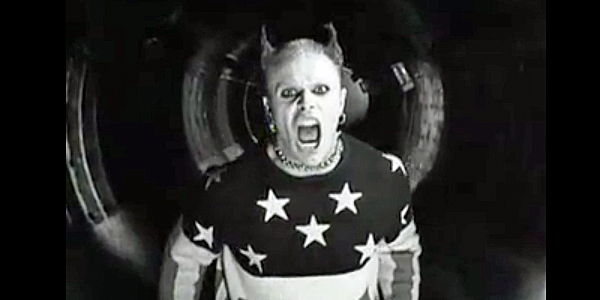 Youtube
After innovating the rave scene in the early 90?s, The Prodigy ventured into the unknown with the groundbreaking Fat Of The Land in ?97. The release marked a new beginning for the group with its very aggressive stance and heavy sonic bombs permeating the landmark album, helping to create an aggressive and violent streak not heard before in the genre.
One of the most understated facets of the band is their incorporation of rock music styles combined with the more obvious electronic direction that the band are most known for, giving them a harder edge that to this day still hasn?t been matched. Acts like Pendulum, Pitchshifter, Chase & Status etc, have all attempted to evolve the genre in the same fiery way but they lack the authentic innovation and seamless melding that made the Essex lot so unique.
Invaders Must Die was a good album but it lacked the volatile aspects of songs like ?Firestarter?, ?Breathe? and ?Their Law? ? some of the most dare defying tracks in their repertoire. Their very early stuff was great but it was in the late 90?s when they really came into their own as they incorporated more and more heavy influences into their acid-tinged cauldron. They come together more cohesively when they are in attack mode as it gives more opportunities for all members to play to their strengths, something which wasn?t as present with Invaders.
With this year?s The Day Is My Enemy, the boys have done a complete U-turn and returned to the more menacing exploitations of their 90?s releases Music For The Jilted Generation and Fat Of The Land, creating one of the most explosive LP?s of 2015. The Prodigy, made up of Liam Howlett, Keith Flint and Maxim promised a violent and dangerous release this year and they didn?t disappoint. So with that let?s look at the band?s most dangerous work in their fruitful twenty-five year long career.
Inhale their ten most volatile and aggressive tracks if you dare?.