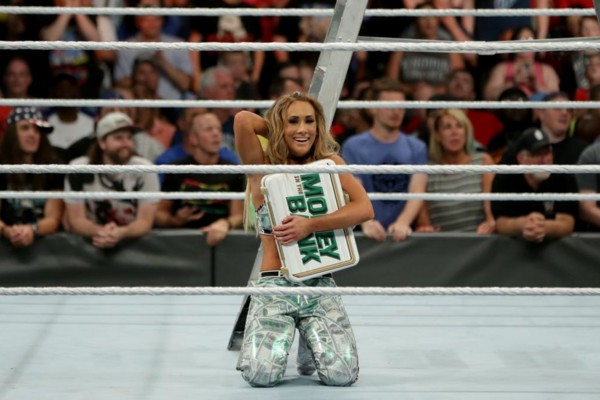 WWE.com
Money in the Bank 2017 is in the books, or as it should be known: Insulting Our Intelligence 101.
Book a ?first-ever? women?s Money in the Bank ladder match and then have a person with a Y chromosome retrieve the briefcase? Check.
Re-debut a women who hasn?t been on WWE TV for seven years and put the crowd into a coma? Check.
Bring a bunch of legends forward to watch a wrestler lose in front of hometown fans, serving largely as a prop? Check.
Book a woman in her first televised match in 14 months in a one-on-one title bout? Check.
All of this happened Sunday night, leaving people to scratch their heads. There were some good moments mixed in, but the goodwill train left the station in the first match when James Ellsworth interjected himself in the first women?s MITB ladder match. Yeah, yeah, there are no rules, but come on. That?s just pushing things.
We didn?t crown any new champions, although two wrestlers left MITB with briefcases in hand. So we?ll see how long they?ll hold onto them or how quickly they use them.
With that said, let?s take a look as some of the ups and downs from Money in the Bank?
some ideas Questions and Answers