Everything you need to know about September?s comic releases.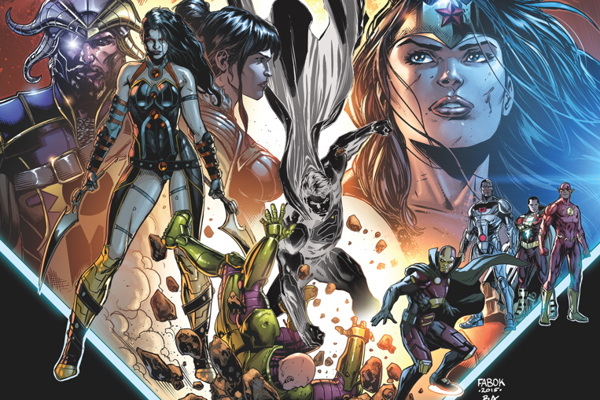 DC Comics
Looking forward to September, DC has a lot of big things coming down the pipeline, as DC continues their DCYou initiative.
While the Darseid War rages on in Justice League #44 promising an ending that will ?change the League forever?, Justice League United #13 hints at the return of a legendary DC character.
Come September, it looks like DC has decided to start mixing things up as characters begin to collide in new and exciting ways. Lobo and Sinestro cross over, as the intergalactic bounty hunter squares off with the master of fear. In Robin, Son of Batman #4, Damian Wayne goes toe-to-toe with Deathstroke, Slade Wilson. Batgirl of Burnside will be making a guest appearance in We Are? Robin #4. And it looks like the Doomed meets the wrong end of Wonder Girl?s lasso in Doomed #4.
September 2015 will have 5 weeks which means? you guessed it: Annuals! Grayson, Batman, Green Lantern, New Suicide Squad, and Green Arrow will have annual issues.
A few other highlights include: Jock filling in on art duties for Greg Capullo on Batman #44, and the epic Superman ?Truth? storyline concludes across all of the different Superman titles.
It?s excited times in the DCYou, but don?t take our word for it? check all 52 previews for yourself! And leave a comment to let us know what you think.