Archer extraordinaire meets expert exorcist. What could go wrong?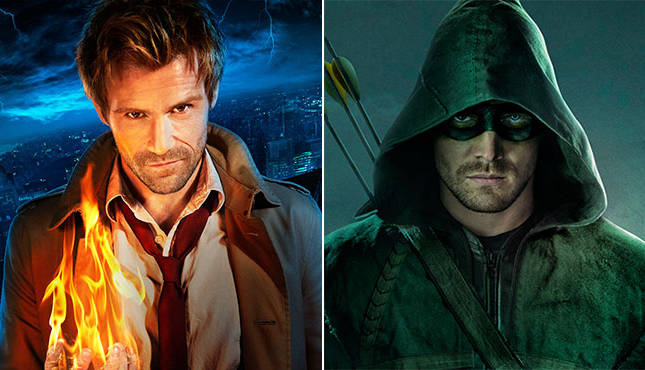 tumblr
In Fall 2014, American primetime television bore witness to a blitzkrieg of new shows based upon DC Comics material. The success of Arrow over on The CW was proof enough that the time was right for the genre to take television by storm, and three of the four networks not affiliated with Marvel had a DC-based series to debut.
Fortunately for Fox and The CW, Gotham and The Flash were successful enough to warrant a second season, but NBC?s Constantine fell victim to the cursed Friday night time slot and failed to garner enough of an audience to remain on the air. Despite pitches from fans and producers alike to continue the series on a digital platform such as Netflix, it was announced in June 2015 that the ?Hellblazer?-inspired series was dead for good.
As it turns out, however, Constantine himself isn?t quite so out of the running for a return. The CW has announced that Matt Ryan will be reprising the character of John Constantine for an appearance on the fourth season of DC?s flagship Arrow. There?s no details yet about how exactly the British exorcist with the penchant for answering supernatural distress calls will cross paths with Stephen Amell?s archer extraordinaire Oliver Queen, but there are plenty of reasons why the character crossover could be great beyond a well-deserved swan song for Matt Ryan.
Here are five?
… read the report Read the full article online ( external link )