Batista versus a camera man.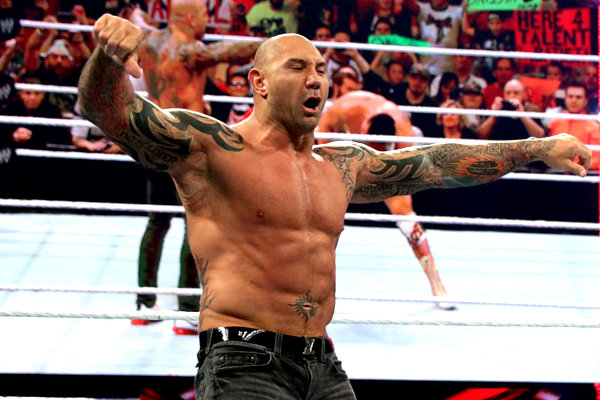 wwe.com
Dave Batista has sensationally criticised WWE and said his career over. He took to Twitter on Saturday and blasted ?The day a WWE cameraman doesn?t know your name and addresses you as Mr Cool Strong Dude is the day you realize your career is over. #Today.?
A fan then responded ?they probably fired somebody from Creative who then decided to become a cameraman.?
Batista responded to that with ?Both funny and sad at the same time!!Apparently you know more about the business than a lot of people they?re hiring.?
The tweets come across very angry. You can sense the resentment he has for creative, as well as the indignation at WWE?s production staff not even knowing his name. He?s always had a dim view of WWE creative, but this annoyance at WWE?s hiring system appears to be the straw that has broken the camel?s back. He?s outright saying his career is over, due to the way WWE is being operated today.
There?s actually a lot of people backstage who have limited wrestling history knowledge. WWE hires the majority of their backstage staff from top universities or major entertainment brands. Wrestling is the least important consideration, technical skill and experience in writing or producing is what they are looking for.