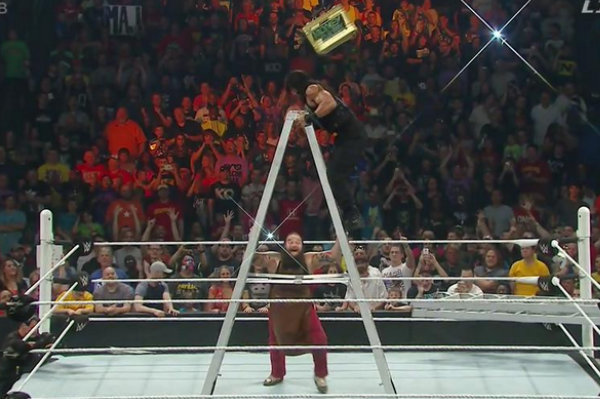 wwe
Bray Wyatt versus Roman Reigns is expected to be a main event at Battleground and SummerSlam. The angle was shot at Money In The Bank, with Wyatt?s music hitting as Reigns was about to become Mr Money In The Bank.
Wyatt appeared under the ladder, toppling Reigns out of the match. He then hit a Sister Abigail to really put an exclamation point on the shock turn of events.
The idea is that Wyatt is a good worker who can have a series of exciting matches with Reigns. He?ll make the Big Dog look good and ultimately put him over.
However, Money In The Bank was indicative of the way that things could go. Reigns was booed out of the building and Wyatt was cheered for his violent actions. It?ll probably be like that when they meet at SummerSlam, which is counter-productive to WWE?s idea that Wyatt is a name that Reigns can knock off and look stronger for.
The decision to send Reigns down this direction could be a clue that his WWE Title push will be saved for next WrestleMania season when the spotlight is at its brightest. He?s still very much WWE?s long term plan as the next franchise star.