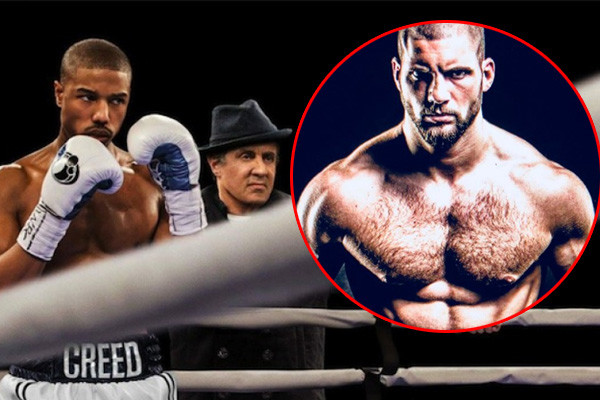 Warner Bros.
Even though it's coming out this year – in November to be precise – Creed 2 hasn't even started production yet. All we really knew of the film was that we were probably going to get a story centred around Adonis Creed encountering his father's killer – the infamous Ivan Drago – in some capacity as old wounds were reopened.
Now we know that that reunion will also include a second generation of the Drago family, who will presumably fight Creed in a grudge match to end all grudge matches. And the son of Drago has now been cast, with Sylvester Stallone confirming as much on his Instagram.
The plum role has been given to another boxer following Tony Bellew's role in the first movie, and he's quite the eye-catching figure. After all, you don't get a nickname like Big Nasty for nothing…
It remains to be seen how good an actor Romanian Florian ?Big Nasty? Munteanu actually is, but he certainly looks the part. And it's not like Dolph Lundgren was all that good beyond his menacing catchphrases.