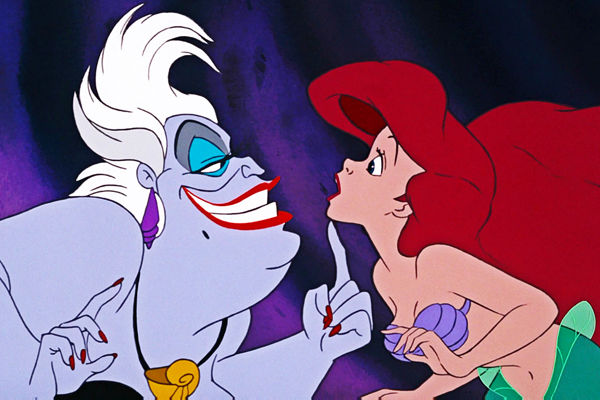 Disney
Disney are in the middle of raiding their back-catalogue of animated classics to turn into live-action films, and it appears they've added another one to the upcoming slate.
Deadline are reporting that the Mouse House are in the early stages of re-making The Little Mermaid, a live-action version of the animated film that was released back in 1989.
The report states that a new pitch for the movie has been heard, and "initial discussions have also taken place with some major producers, including some with a strong connection to the studio."
The Little Mermaid is an important film in recent Disney history, credited with kicking off a new golden age that included Beauty and the Beast (which is also getting the live-action treatment) and The Lion King (surely not?!). However, it's hardly a surprise that they're considering remaking it, given the strong box-office performance of The Jungle Book ($860m).
Like that film, there's already another planned version in development over at a rival studio. The difference here, though, is that they're unlikely to beat them to do. Universal and Working Title have been working on a live-action Little Mermaid for a while now, with Chloe Moretz in the title role, and Rebecca Thomas directing with a screenplay from Richard Curtis. That one is already in pre-production, meaning Disney may have some hesitancy in giving this the go-ahead.
Their slate of remakes is already packed, including the aforementioned Beauty and the Beast, sequels to Alice in Wonderland, The Jungle Book and Maleficent, a Tim Burton-directed take on Dumbo, Pete's Dragon, and Cruella (starring Emma Stone) to name but a few, with presumably no end in sight if they keep on performing at the box-office.
Do you want to see a Disney live-action version of The Little Mermaid? Let us know in the comments.
---