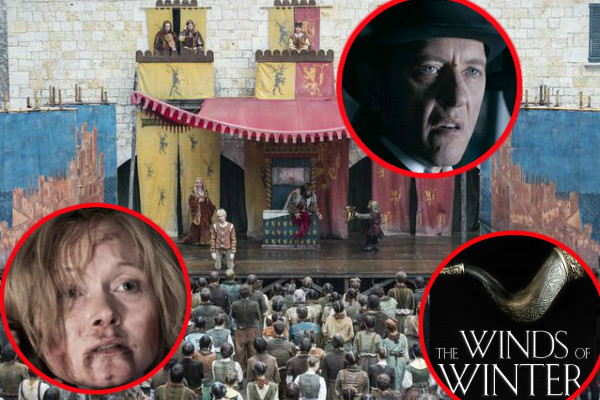 HBO/BBC/Voyager/Entertainment One
With The Door, Game of Thrones gave us one of the best and most emotional episodes of the series to date, as we finally got Hodor's tragic origin story.
Those final moments – "Hold the door. Hold the door…" – have stayed in my head and presumably many of yours since the credits rolled, and no doubt will continue to haunt viewers whenever they look back upon Season 6 or the show in general.
Because this was such a huge moment, and one of the biggest show-exclusive ones (for now), it's easy to overlook everything else that happened in the episode, and even easier to miss all the hidden details.
Season 6 has been heavy on the references to seasons past, with numerous Easter eggs and callbacks laid out as various plotlines start to come full circle and repeat themselves, and The Door was no different. For example, there was another instance of "the wars to come," this time said by new Red Priestess Kinvara (ok, she actually references the "great war" but it's close enough).
Now that Winter is here, this seems to be the new warning from the show, said by Littlefinger and Arthur Dayne already this year, and Mance Rayder last. It hints at the big battle coming in Season 6, but also the bigger war between Ice and Fire, a sign we're nearing the endgame.
That's one example, but here's what else you might've missed, because it's hard to see with tears in your eyes.