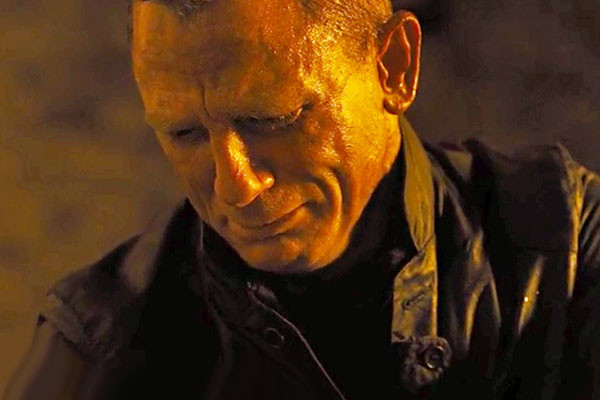 Eon Productions
The ongoing will-he-won't-he saga of whether Daniel Craig's done with Bond enters yet another stage with a report (care of Radar Online) that Sony are desperate to keep the star and are planning to offer him $150 million to do two more films (Bond 25 and Bond 26 respectively), which are tentatively planned to be shot back-to-back.
This isn't all that surprising when you look at it face-on. The fact that it's almost a year since Spectre and Craig's comments about wanting to slit his wrists over playing 007 again, and yet we've not heard anything concrete about him leaving, nor any movement beyond changing bookies odds on who'll replace him, points towards something major going on behind-the-scenes. I'd be plenty happy for Craig to stay on too; he's not only great in the role, but there's definitely more that needs to happen in his arc before we can say it's truly finished.
What I find most interesting about this report over all the others in the past year is the background details in this story. For one, it implies that Sony are going to be keeping the rights to the franchise (Spectre was the last film on their deal, so that was up in the air) and the other is that we're going back to the two-parter idea that was once floated for Bond 24 (and was set-up by having Blofeld in custody and Bond retired). There's also talk of passing the "figurative baton", which is a hint at cross-Bond cohesion we've never seen before. Or maybe I'm reading too much into this.
What do you think? Should Daniel Craig continue being Bond? Or is it best for someone else to take up the role? Share your thoughts down in the comments.