Kelly Rohrbach to appear as CJ Parker.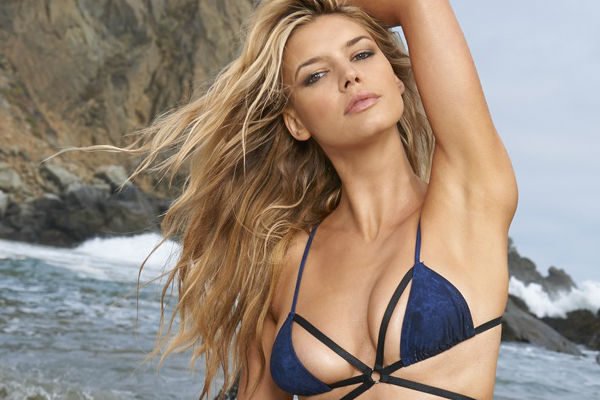 Sports Illustrated
Kelly Rohrbach has been cast as CJ Parker in the upcoming big-screen version of Baywatch. As the iconic lifeguard made famous by Pamela Anderson in the original 90s show, she?ll be joining Dwayne ?The Rock? Johnson (himself appearing in David Hasselhoff?s old role of Mitch Buchannon), Zac Efron and Alexandra Daddario in the sun-kissed reboot. The Rock also shared a few Instagram videos of himself and Rohrbach mucking about on a beach:
The big screen reimagining will be directed by Horrible Bosses director Seth Gordon, which lends credence to previous reports that the film will be presented more as a comedy than anything else. Daddario is said to be filling the role of Summer (played by Nicole Eggert in the original series). No word yet on the role that Efron will be inhabiting.
What do you think of the casting so far? Do you think Rohrbach is a suitable replacement for the iconic sex-bomb that was Pamela Anderson? She?s definitely got the looks, and actually has the acting credentials to boot; she has a degree in Theatre and Performance Studies from Georgetown and also attended the prestigious LAMDA (London Academy of Music and Dramatic Arts).
Not that a Baywatch movie necessarily needs high-brow, awards-worthy performances.
Baywatch is currently scheduled for release in 2017.