69 year old?s untimely death occurred at his Orlando home on Wednesday morning.
WWE.com
It?s with great sadness to report of the untimely death of wrestling legend the ?American Dream? Dusty Rhodes, aged 69.
According to TMZ, emergency personnel responded to Dusty?s home in Orlando, FL at 5:56 AM Wednesday morning after getting a call reporting he had taken a fall. According to F4WOnline, his kidneys were shutting down and he started to get dehydrated.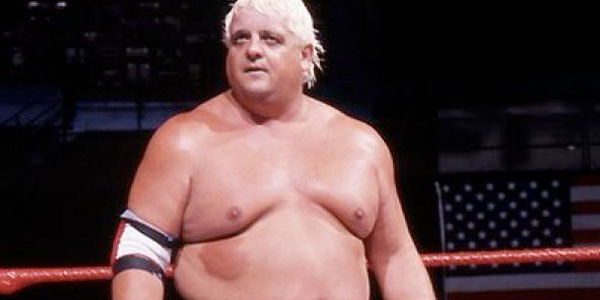 WWE.com
Rhodes (whose real name was Virgil Runnels) was arguably the biggest wrestler that really made a name for himself in the 1970s. He worked mostly in the Florida territory as well as the southern United States, while also working as the booker of Jim Crockett Promotions throughout the 1980s and into the 1990s as well. He was one of the biggest babyfaces in the southern US during the majority of his in-ring career.
As a booker he was known for doing a lot of creative things such as the ?Dusty Finish? that WWE actually did two weeks ago at the Elimination Chamber event. He also came up with a lot of match concepts such as Wargames, as well as creating NWA/WCW?s biggest events like the Great American Bash and Starrcade.
In 2005, he moved to a role in WWE as a creative consultant and eventually as a coach for WWE developmental performers. He was still working with NXT talent right up until his passing with his last tweet going to Robbie Brookside, who is one of the NXT trainers.
Lynch , @NXT Star Time she be great , top 5 of last 5 years ! Max #1

? Dusty Rhodes (@WWEDustyRhodes) June 7, 2015
As you might expect, there are a lot of wrestlers and people in the wrestling business that are using social media to share their memories of Dusty. What?s evident by all these photos being shared is that Dusty is usually smiling because he genuinely loved the business and the people in it. He truly is one of the most beloved figures in wrestling history.
He was inducted into the WWE Hall of Fame in 2007 by his sons Dustin and Cody, both of whom still work with WWE today as active wrestlers.
On behalf of everybody here at WhatCulture, we send our condolences to his family, friends and fans from all around the world.
Rest in peace, Dusty. Thanks for the memories.